Vehicles
Focus oder Astra
Equipment
5-türig, Antiblockiersystem, Beifahrer-Airbag, Benzin-Fahrzeug, Fahrer-Airbag, Geteilte Rücksitzbank, Klimaanlage, Servolenkung, Zentralverriegelung,
Rückwärtsgang einlegen bei Schaltwagen:
Knopf am Schalthebel nach oben ziehen, Schalthebel ganz nach links ziehen und nach vorn drücken (bei getretener Kupplung)
Rücksitzbank kann geteilt (1/3...2/3) umgeklappt werden!

This vehicle is an example from our fleet. When booking a cambio car, you will be shown the details of your selected vehicle.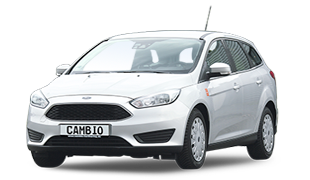 time price
CAMPUS
BASIS
AKTIV
COMFORT
PROFI
hour rate weekend (fridays from 12am )
night hour rate (00pm-6am)
All prices including VAT.